13/03/2023·3 mins to read
Legal Innovation Briefing: Collective Genius and the power of co-creation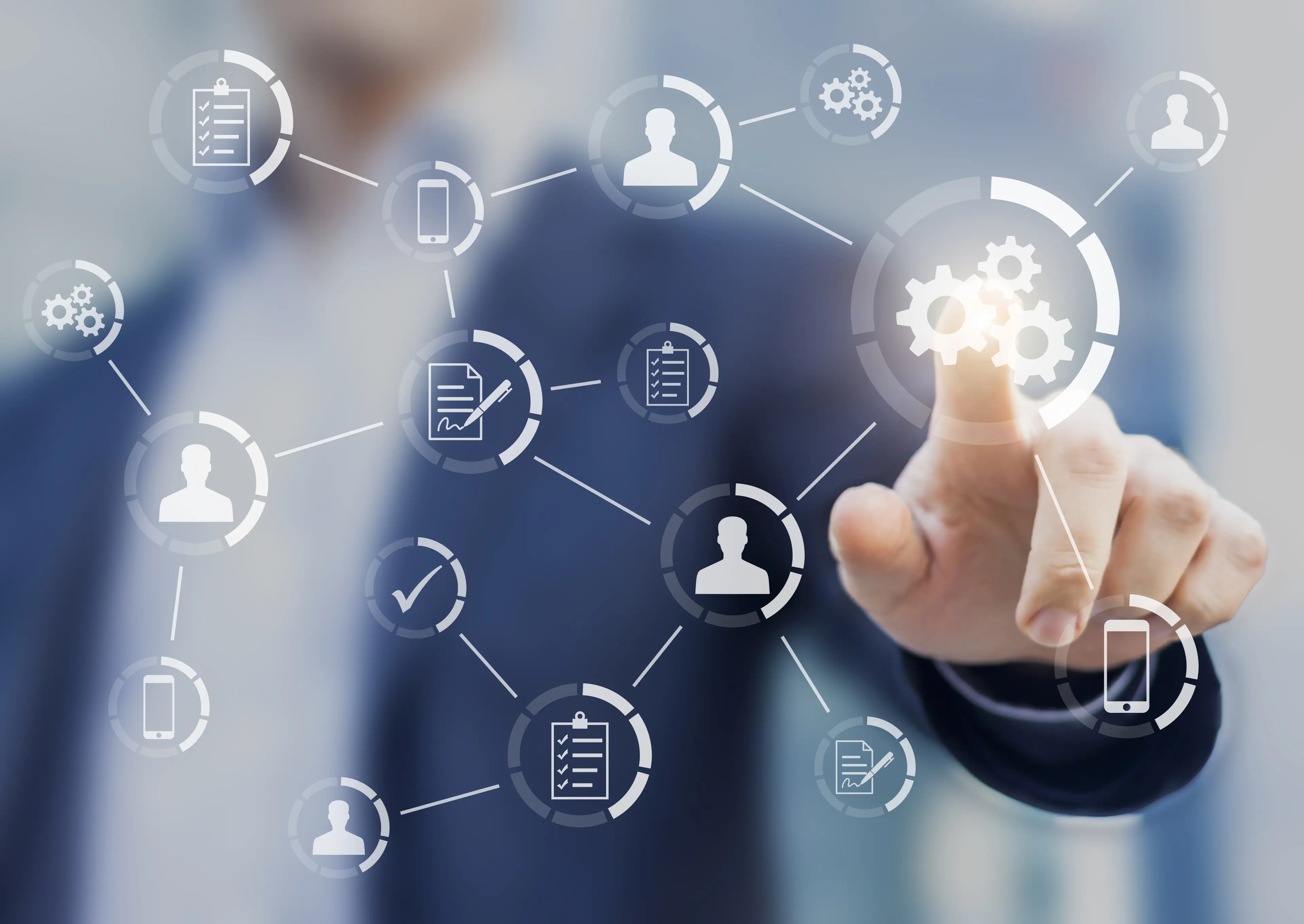 Welcome to the latest Legal Innovation Briefing, a selection of insights and updates curated for in-house legal teams.
As highlighted in our last Briefing, in addition to the benefits of implementing small changes that add value to your team and how you work, there are times when bigger, more fundamental paradigm shifts are happening and/or are needed.
A very topical example at the moment is ChatGPT, and the legal specific generative artificial intelligence tools such as Harvey and CoCounsel. This is a fast evolving space, according to Professor Daniel Katz from Illinois Tech – Chicago Kent College of Law, "In the next 12 months, probably less than 12 months, there will be many other large language models in a competitive market."
Also building momentum is the shift around what makes great leadership in the context of innovation. As captured in the book Collective Genius, the job of leaders is no longer to get others to follow them into the future, but to invite others to co-create the future with them.
Co-creating the future of law – how to be an architect and bridger
Building on Collective Genius, Linda Hill, professor at Harvard Business School, has teamed up with Jason Wild, CEO Co-Innovation and Customer Engagement at Microsoft, and others, to explore the concept of "Scaling Genius". This is based on findings that the most successful leaders are able to build not only innovative teams but also networks and ecosystems that can co-create across boundaries. They do this by taking on interconnected functions including:
as architects, building the culture and capabilities for co-creation; and
as bridgers, bringing together networks of talent inside and outside their organisation to co-create.
Over the years our Business Transformation and Innovation team has been experimenting and learning what works (and what doesn't) in terms of being architects and bridgers within the legal sector. We've been incorporating various approaches and tools in order to build capabilities, and establish co-creation opportunities, internally and with clients. 
The approaches and tools include everything from design thinking/human-centred processes, process improvement, lean, agile, in-person workshops, virtual workshops, legal project management and legal engineering (working at the intersection of law, data and tech).
This can all sound like buzzword bingo but they are powerful concepts when used in a context-sensitive way.
We know from our latest in-house survey that in-house teams are focusing on digitisation, improving efficiency and implementing new ways of working (eg playbooks). We also know from the survey that the biggest challenge for in-house team is finding the time and resources for these initiatives. This is where teaming up with others and co-creation can help! If you are keen to learn more about the approaches and tools for co-creation please be sure to get in touch.
What we are listening to: managing energy and building a healthy legal team  
In this episode of The Career Confidence Podcast, host and lawyer, Marija Dukadinovska, talks to Charlotte Smith, founder of Level7 Legal. They talk about the challenges faced by legal professionals and teams, ways to build a healthy legal team and how to manage your energy.