1/08/2023·6 mins to read
Navigating the Climate-Related Disclosures Regime - FMA consultations and guidance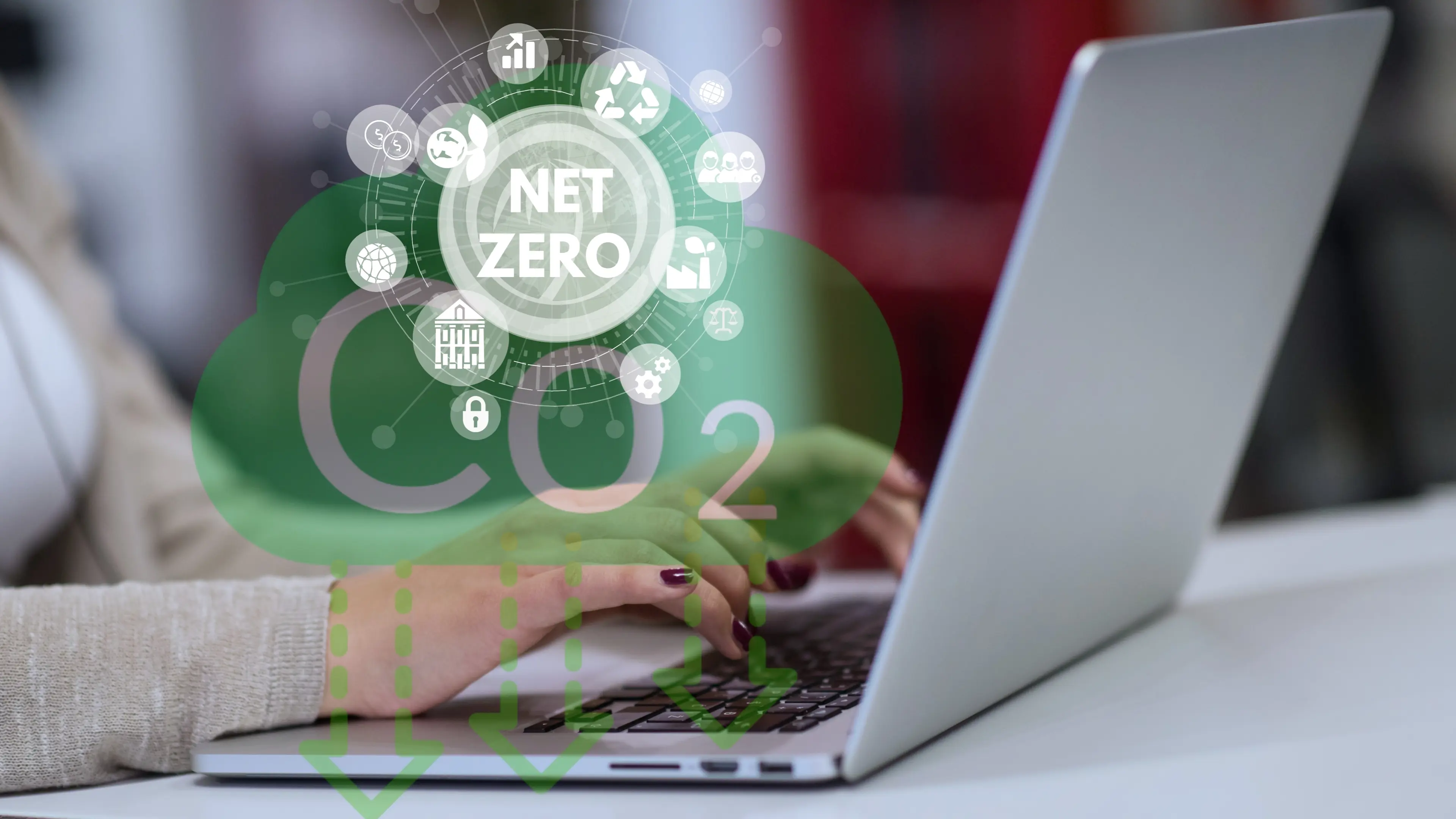 In June and July 2023, the Financial Markets Authority (FMA) released a series of consultations and guidance documents for proper climate-related disclosure reporting and record keeping by Climate Reporting Entities (CREs) under New Zealand's mandatory climate-related disclosures (CRD) regime. The consultations and guidance include details of the FMA's approach to monitoring, and the use of third-party providers by CREs to meet their compliance expectations.
This article outlines key aspects of the FMA's consultations and guidance. CREs who are complying with the CRD regime will need to stay across these developments, particularly as the first reports become due for publication in early 2024.
The CRD regime took effect on 1 January 2023 for CREs, under the Financial Sector (Climate-related Disclosures and Other Matters) Amendment Act 2021 (which amends the Financial Markets Conduct Act 2013, Financial Reporting Act 2013 and Public Audit Act 2001 to give effect to these reporting requirements). The regime requires CREs to report against the following three New Zealand Climate Standards developed by the External Reporting Board:
Climate-Related Disclosures (NZ CS 1);
Adoption of Aotearoa New Zealand Climate Standards (NZ CS 2); and
General Requirements for Climate-related Disclosures (NZ CS 3).
For more details on the CRD regime generally, see our previous articles: Climate-Related Disclosures 101 and Climate Disclosures Regime for Financial Sector One Step Closer.
New FMA consultations and guidance
The table below sets out key details of the latest consultations and guidance published by the FMA:
| | | |
| --- | --- | --- |
| FMA Publication | Publication Date | Title |
| Guidance - Information Sheet | 18 July 2023 | Climate-related disclosures – scenario analysis |
| Consultation | 10 July 2023 | Climate-related disclosures timing challenge |
| Consultation | 23 June 2023 | Proposed guidance and expectations for keeping proper climate-related disclosure records |
| Guidance - Plan | 23 June 2023 | Climate-related disclosures Monitoring Plan 2023-2026 |
| Guidance - Information Sheet | 23 June 2023 | Climate-related disclosures regime and the use of third-party providers |
A brief summary of each of the consultations and guidance is below.
Info Sheet: Climate-related disclosures - scenario analysis
Under NZ CS 1, CREs must disclose a description of the scenario analysis they have undertaken. In order to make this disclosure, CREs must actually undertake a robust scenario analysis, so that they can make and substantiate the required disclosures. A proper scenario analysis exercise will help a CRE to test the resilience of their business model and strategy under two specified temperature outcomes and at least one other (NZ CS 1 paragraphs 11(b) and 13). CREs must describe the scenario analysis process employed, and the climate-related scenarios analysed, in order to prepare their scenario analysis disclosures.
Scenario analysis is a strategic tool for exploring and understanding future developments under the significant uncertainty of climate-related impacts, where traditional forecasting methods are unsuitable. This includes construction and analysis of plausible and challenging (but hypothetical) climate scenarios as a key tool for strategic decision-making.
The information sheet provides guidance on how CREs should develop a systematic scenario analysis process to explore multiple plausible future worlds, and identify their respective climate risks and opportunities to reduce emissions. To explain what the FMA expects from CREs, it has broken down the elements of the climate-related scenarios definition in NZ CS 3 (paragraph 51(a)(i)). For example, the FMA has stated that when analysing these scenarios CREs must create a possible, believable and reasonable narrative, which challenges their business as usual practices.
Consultation: Climate-related disclosures timing challenge
CREs must link their climate statements to their annual report under section 461ZJ of the Financial Markets Conduct Act 2013 (FMC Act), and section 461ZI requires climate statements to be lodged within four months after balance date. For most CREs, this four month deadline correlates with their annual report deadline. However, listed issuers must publicly release their annual reports within three months after their balance date and registered banks must provide their annual report to the Reserve Bank within three months of their balance date.
To combat this timing issue, the FMA is proposing to provide a two-year class exemption for those CREs who are listed issuers. This would exempt them from the requirement to link climate statements to their annual reports and allow them to make use of the full four month period before releasing their statements. As part of this exemption, the FMA is proposing to impose a condition for the listed CRE to include a link to the internet site where a copy of the climate statements will be accessible within four months of the CRE's balance date, and to provide a statement with the exact date that they will be accessible.
This consultation document includes a set of 11 questions that the FMA is expressly seeking feedback on. The key areas that the FMA is seeking feedback on include:
whether the scope of the exemption should be expanded to apply to registered bank CREs; and
whether the proposed period of two years is appropriate considering that as the FMA understands it, after the first statements have been prepared by each CRE, the compliance and administrative burdens will be reduced for the preparation of subsequent statements.
The final date for submissions on this consultation is Monday 7 August 2023.
Consultation: Proposed Guidance

and expectations for keeping proper climate-related disclosure records

As the monitoring authority, the FMA has the faculty to inspect the underlying records that CREs have used in preparing their climate statements, to verify compliance with record keeping requirements in Part 7A of the FMC Act and under regulations. This consultation is seeking input from CREs and other CRD stakeholders on the proposed guidance which sets the principles and expectations relating to creating, keeping and maintaining proper records to provide evidence that a CRE's climate statements comply with the CRD regime. The final date for CREs and other CRD regime stakeholders' submissions is Friday 4 August 2023.

Proper record-keeping will be essential to support the accuracy and legitimacy of climate statements and demonstrate compliance with legislative duties. Under the proposed guidance, CREs must maintain records to substantiate how the CRD framework has been applied and ensure transparency in their reporting. The proposed guidance outlines principles and considerations for keeping proper records (including that such records must be in English, readily identifiable and comprehensive and available upon request, but maintained within appropriate protection and safeguards). The proposed guidance also provides examples of types of records that could be produced and retained to support the disclosures under the CRD pillars (governance, risk management, strategy, and metrics and targets).
Climate-related disclosures Monitoring Plan 2023-2026
The Climate-related Disclosures Monitoring Plan 2023-2026 provides a summary of the FMA's approach to monitoring the compliance of CREs in regards to the legislative requirements under Part 7A of the FMCA and reporting obligations under the CRD regime. The FMA will start out with a broadly educative and constructive approach to compliance. As the regime becomes more established, the FMA will take a more proactive approach examining climate statements and reviewing the records of the CREs to ensure compliance. This phased approach aims to support CREs in meeting their obligations while promoting effective climate-related disclosures.
As we have seen during 2023, the FMA is working to inform CREs of its initial compliance expectations. From early 2024, the FMA has stated it will review as many climate statements as possible to identify whether the CREs have complied with their regime obligations. The focus areas for assessing climate statements in the first year are as follows:
have the climate statements been filed within the legislative timeframe;
have the climate statements been filed for the correct legal entity;
do the climate statements meet the CRD disclosure requirements;
are the climate statements transparent and do they provide context; and
is the information disclosed internally consistent within the climate statements, and externally consistent across other documents or statements published by the CRE.
In the second year of reporting, for years commencing in 2024, the FMA will introduce three additional climate statement review criteria. Namely:
whether CREs have obtained independent assurance over their GHG emission disclosures for reporting years beginning on or after 27 October 2024;
whether CREs have made improvements based on FMA monitoring reports or targeted feedback; and
whether reasonable efforts have been made to comply with additional disclosure requirements.
From the third year of reporting, the FMA expects a steady state level of monitoring, guidance and enforcement. In addition to monitoring reports and individual feedback, the FMA will carry out proactive risk-based sampling and more detailed review procedures. The FMA expects communication with CREs concerning climate statement reviews to be enquiries as opposed to investigations in most cases.
Info Sheet: Climate-related disclosures regime and the use of third-party providers
The FMA has provided guidance on what CREs should consider before they engage a third-party provider to provide services to CREs for the purpose of those CREs complying with the CRE regime, given that responsibility for compliance remains with the CRE.
CREs might look to engage third-party providers to access specialised expertise or obtain external opinions on the climate statements they have prepared. The FMA points out that CREs do need at least their own basic understanding of the regime, and might consider upskilling internal resources rather than outsourcing. If the CRE decides to engage a third-party, the FMA expects that the CRE will conduct its own through due diligence on both what they are required to provide under the CRD regime, and on the ability of the third-party to meet those requirements.
To determine whether the third-party can meet the CRE's requirements, the FMA recommends that CREs should review the skills, qualifications and relevant experience of the third-party providers. This is to ensure that the third-party providers can demonstrate an understanding of the requirements of the CRD regime in relation to this specific CRE, explain how their outputs will meet those requirements, and provide details on any limitations that they may face with their data sources and outputs.
While conducting this due diligence, the FMA asks CREs to ensure that they follow their own internal procurement policies and procedures, provide letters of engagement that set out the scope of the work and allow the third-party to access all data necessary to produce the statements. The FMA also encourages CREs to have mechanisms in place to ensure that both they and the third-party can meet their record keeping obligations under the CRD regime.
Record-keeping regulations
The Ministry of Business, Innovation and Employment also consulted in June 2023 on regulations relating to record-keeping, to require that records:
are readily identifiable and accessible;
are in English or te reo Māori;
are made available for inspection by directors, supervisors, the FMA and other authorised persons; and
if kept by third parties, are kept in such away as to ensure that the CRE can comply with its record-keeping obligations (subject to transitional provisions).
The Ministry is also considering a regulation relating to where CRD records must be kept.
As well as record-keeping, the consultation also covered the setting of infringement fees for minor record-keeping and disclosure offences.
Get in touch
If you are a CRE, or your organisation wishes to use the reporting regime as a tool to understand and manage climate-related risks and opportunities, our legal experts are happy to assist.
Thanks to Maria Nieto, Senior Solicitor for her assistance in preparing this article.