13/12/2021·5 mins to read
IP and Marketing Law Christmas Crackers 2021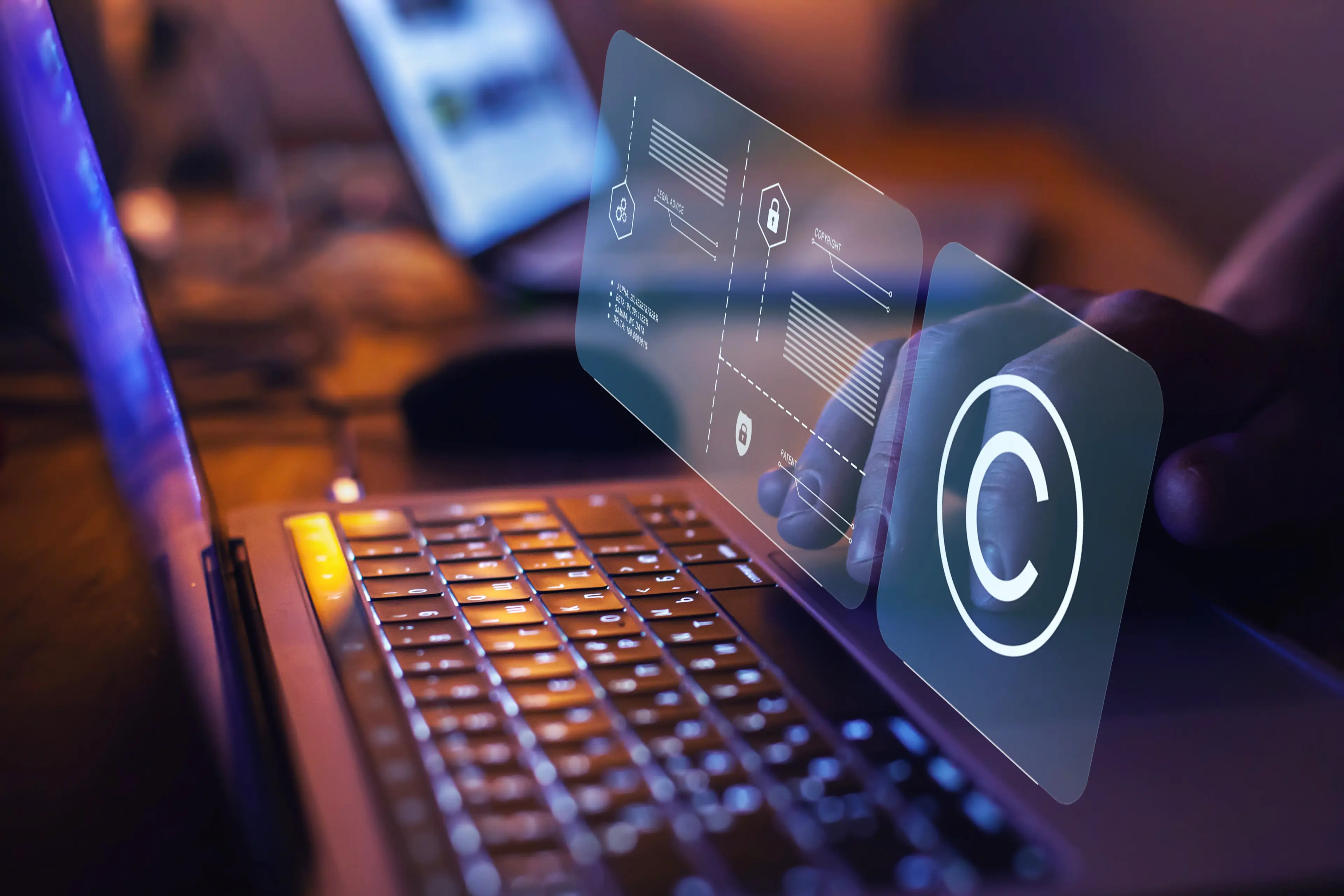 As we head into the silly season, it is time to look back on some of the unusual and interesting IP and marketing law news that hit the headlines in 2021.
JRR Token: You Shall Not Pass!
In New Zealand, there is a saying that everyone knows someone who was involved with the Lord of the Rings movies.  While JRR Tolkien's works have a fond place in New Zealanders' hearts, the estate of JRR Tolkien has issued a timely reminder that not every gesture is precious.
The estate filed a domain name complaint in relation to jrrtoken.com, which was used in relation to a cryptocurrency called "JRR Token".  At the time of the World Intellectual Property Organisation's (WIPO) decision, the website hosted on jrrtoken.com resolved to a website hosted at thetokenofpower.com.  That website included images resembling Tolkien's works, and included the phrase "The One Token That Rules Them All".
The registrant, Matthew Jensen, argued that the domain name was a parody and was intended to be humorous.  However, the WIPO panel found in favour of the estate on the basis that the domain name was confusingly similar to the JRR Tolkien trade mark.  In its decision, the WIPO panel said "there is no doubt that the respondent was aware of Tolkien's works and created a website to trade off the fame of these works."
On a related note, if you are struggling for Christmas gift ideas, why not get some collectable stamps to celebrate the 20th year anniversary of the Lord of the Rings movies?
Colin and Cuthbert: The Very Hungry Caterpillars
Colin and Cuthbert have caused a furore in the United Kingdom over the past year.
Colin the Caterpillar, a caterpillar-shaped cake, was launched by Marks & Spencer (M&S) around 30 years ago and has helped to raise money for a charity.  Aldi then launched  its own Cuthbert the Caterpillar cake and was promptly accused of copying Colin, with M&S reportedly issuing infringement proceedings against Aldi in April 2021.
Although Aldi had removed Cuthbert the Caterpillar from supermarket shelves in February, it brought Cuthbert back in May with re-designed eyes, and donated profits from sales to cancer charities.  Aldi even marked the return by sending a Cuthbert the Caterpillar cake skydiving from 40,000 feet, with its own little parachute.
In an attempt to sweeten things up, Aldi posted on social media, "Hey Marks and Spencer we're taking a stand against caterpillar cruelty. Can Colin and Cuthbert be besties?", and "Let's raise money for charity, not lawyers."  However, that did not cut it with M&S, which replied suggesting Aldi create a cake based on Aldi's Kevin the Carrot commercials, adding "That idea's on us…and we promise we won't do Keith [winking emoji]."
While we wait to see if Aldi can wriggle out of this one, we wonder if a Cathy the Chrysalis cupcake or Barry the Butterfly baklava might be on the menu.
Aunty who?
Many people will have an Aunty Helen close to them.  In New Zealand, Aunty Helen has become a well-known nickname for former Prime Minister Helen Clark. 
Although Ms Clark has never formally used Aunty Helen as a trade mark herself, this did not prove an obstacle to her successfully opposing registration of trade mark applications for AUNTY HELEN filed by someone else in New Zealand.  The applications, filed by James Benson, covered a range of goods and services, including clothing and publishing services.  According to Mr Benson, he planned to use the trade mark for publishing on a range of topics of concern to New Zealand, and for use in taglines on clothing.  Interestingly, Mr Benson also filed and then voluntarily withdrew a trade mark application for JACINDERELLA, a nickname for current Prime Minister, Jacinda Ardern.
The Assistant Commissioner of Trade Marks found in favour of Ms Clark, even though she had no intention of using the marks herself, holding that Mr Benson's applications for AUNTY HELEN were filed in bad faith, and that use of the mark by Mr Benson was likely to cause confusion by suggesting endorsement by Ms Clark. 
For any Aunty Helens out there: don't worry, you won't need to change your name as a result of the decision.
Riding a bicycle on the footpath? That condones an illegal activity. Virtually growing marijuana?  Not so much.
Many decisions of New Zealand's Advertising Standards Authority (ASA) are curious, often because of the nature of the complaints or the content of the advertisements in issue.  However, sometimes the ASA's own decisions can be peculiar, such as the two juxtaposing decisions discussed below.
A Meadow Fresh television advertisement for fresh milk featured a girl riding her bicycle on the footpath after purchasing a bottle from a local shop.  A complaint filed with the ASA claimed that the girl riding on the footpath "is against the law and dangerous as cars backing out can hit bikers, who are faster and less likely to hear the car."
The Complaints Board initially ruled there were no grounds to proceed with the complaint.  However, the complainant filed an appeal and it was reheard by the Complaints Board.  Changing their mind, the Complaints Board agreed that the Meadow Fresh advertisement condoned an illegal practice, as riding a bicycle on the footpath is unlawful in New Zealand, subject to a few exceptions, and therefore required that the advertisement not be used again.
In another decision, the ASA took a different view in relation to an advertisement for a video game for growing virtual marijuana.  The advertisement on Facebook was for the game Hempire, which allows players to "Become the world's greatest weed whisperer and undisputed Hemporer!", and displayed jars of "Grim Reefer" and "Happy Daze". 
A complaint filed with the ASA claimed that the Hempire advertisement glorified illegal activity.  However, the ASA found that there were no grounds for the complaint to proceed.  The ASA observed that advertising for games, movies and other forms of entertainment can at times include the depiction of what might be regarded as illegal activities, such as fighting, using weapons, and damaging property.  The ASA considered that, while the objective of the Hempire game relates to an activity that is illegal in New Zealand, this activity is portrayed in the context of a game.
It therefore seems that if you are wanting to bike on the footpath, you may just have to get your fix by going virtual.
Walking on water…and hot coals
Following on from its successful release of its Jesus Shoes, New York-based art collective MSCHF released its Satan Shoes this year.  Modified from Nike Air Max 97 sneakers, the Satan Shoes featured a pentagram tag, referenced the Luke 10:18 Bible verse in stitching, and featured a drop of human blood suspended in liquid in the bubble sole.  Produced in collaboration with rapper Lil Nas X, the shoes were sold in a limited run of 666 pairs, each with a price tag of around US$1,000.
Nike, seemingly concerned that MSCHF had sinned, issued proceedings against MSCHF in March 2021 for trade mark infringement.  Nike said it was not involved in the production of the shoes, and alleged that the Satan Shoes were likely to cause confusion and create an erroneous association with Nike.
The parties later settled the matter, with MSCHF reportedly agreeing to buy back any pairs of shoes from customers who were confused.  According to reports, MSCHF believed its Satan Shoes had already achieved their artistic purpose by commenting on the absurdity of collaboration culture practiced by some brands.   
If you are wondering whether you might be getting a pair of Satan's Shoes in your Christmas stocking, then that might depend on whether you have been naughty or nice.
Until next year
We wish you a safe and happy festive season.
Special thanks for Jess Dellabarca for her assistance in writing this article.