31/03/2022·4 mins to read
Managing risk to workplace health and safety in dynamic environments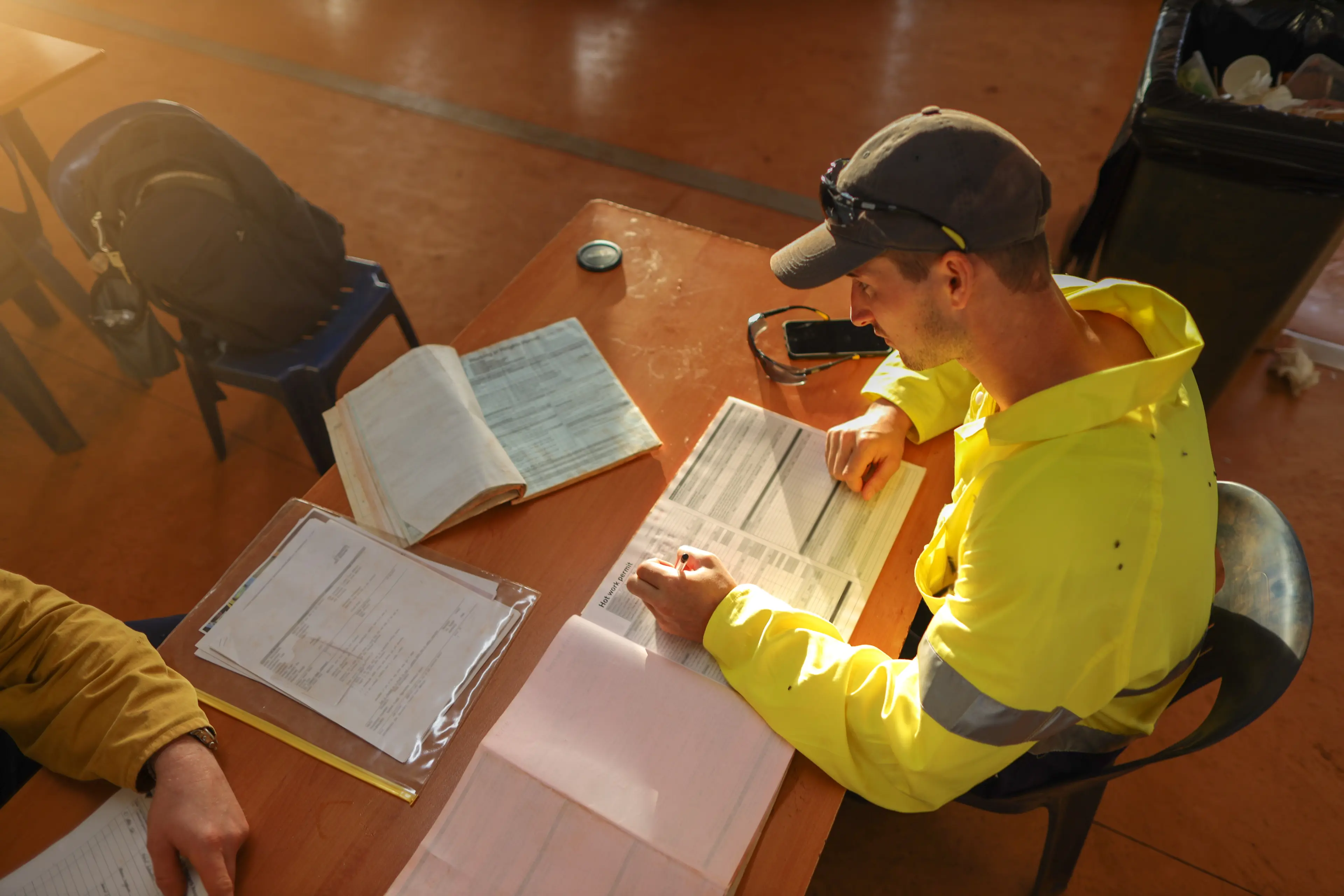 WorkSafe v Kerr Construction Whangārei Limited[1] provides a stark reminder of employers' obligations to manage risk in dynamic environments, in line with the purpose of the Health and Safety at Work Act 2015 (HSWA).
This decision reinforces that it is the duty of a Person Conducting a Business or Undertaking (PCBU) to properly assess risks to health and safety, and reassess as necessary to include activities not covered in the original assessment. Employers should also be wary that the power imbalance that exists between workers and employers may lead to workers taking additional risks because of a pressure or desire to meet their employers' expectations.
Key takeaways
If the scope of the work changes, PCBUs will need to reassess the risk and update the health and safety risk assessment — preferably recording this in writing.
Employers need to be mindful of celebrating the "can do" attitude of workers. The power imbalance between employers and workers can result in workers taking steps to avoid disappointing their employer that may have disastrous consequences.
Background
Kerr Construction Whangārei Limited (Kerr Construction) was undertaking refurbishment works at a commercial premise, for which a site specific safety plan (Safety Plan) was in place. An additional task to remove some air conditioning units was later added to the scope of the work. The removal of these units, at a height and significant weight, was not included or contemplated in the original Safety Plan.
Some discussion took place which identified the need for a genie lift to be hired and used. But, as no genie lift was available, the removal took place using mobile scaffolds which were not set up correctly. When an air conditioning unit was being removed the victim lost balance and fell from the scaffolding to the floor, landing headfirst. The victim lost consciousness and suffered multiple skull and rib fractures and a serious brain injury, which required ongoing rehabilitation. The victim has since recovered sufficiently to return to work on a reduced basis.
Kerr Construction pleaded guilty to failing to ensure, so far as reasonably practicable, the health and safety of one of its workers (employees), exposing that worker to the risk of serious injury or death.
Risk assessments need to be kept up to date and followed
In considering the level of culpability, the sentencing judge, His Honour Judge Tomlinson, noted the purpose of HSWA and risk assessments is to protect workers and other persons against harm to their health, safety and welfare by eliminating or minimising risks arising from work.
In this case, the initial Safety Plan was "all in order and compliant in terms of looking out for and providing for the safety of their workers". However, the most significant aggravating factor was the failure to add the new activity to the Safety Plan.
Employers are advised to treat risk assessments as a living document, reassessing the risk and updating the assessment to reflect any changes to the scope of work and the dynamic environment. Any changes should preferably be recorded in writing.
Power imbalance can lead to additional risk taking
While a plan to manage the risk of removing the air conditioning units had been made orally, it was not followed. The workers made the decision to remove the air conditioning units despite not having access to a genie lift, as was discussed. However, any suggestion that the workers' actions contributed to the breach did not absolve Kerr Construction from its overall duty as a PCBU to manage risks in the workplace.
Judge Tomlinson noted that the actions taken were likely due to the power imbalance between employer and worker, which can result in additional risk taking by workers who feel a desire to "get the job done" and to "not waste time" to meet their employer's expectations - even if the employer would not want this to happen and would not endorse this behaviour. Judge Tomlinson pointed to this as a reason the legislation exists, even notwithstanding the very close relationships that most employers have with their workers in small New Zealand businesses.
As such, employers need to be mindful of celebrating the "can do" attitude of workers. While this is often seen as an admirable trait, it is often misplaced and, noting the power imbalance, workers may take steps to avoid disappointing their employer that may have disastrous consequences for themselves or other workers.
Workers' actions may reduce a PCBU's level of culpability
While the workers' actions did not absolve Kerr Construction of the offence, Judge Tomlinson did note that employers should be able to rely on their workers and, in this case, the workers had acted "inappropriately and taken steps that they should not have done".
It appears Judge Tomlinson took the workers' actions into account when determining the appropriate starting point for the fine. Judge Tomlinson found a starting point of $500,000 was not appropriate because there was at least an oral plan how to manage the risk (that was not followed by the workers) and the fall was from a lesser height than comparable cases. Therefore, a starting point in the medium band of culpability of $375,000 was adopted.
The fine was uplifted for the aggravating factor that Kerr Construction had a prior conviction and reduced by the mitigating factors of an early guilty plea, genuine remorse shown and the reparations made for emotional harm. The fine was further reduced by $20,000 for proportionality, recognising the small size of the business. This resulted in a total fine of $210,000, compared to a maximum penalty of $1.5 million.
Get in touch
If you have would like assistance with understanding or managing your workplace risk, please contact one of our team (pictured right).
Special thanks to Alana Harrison for her assistance in preparing this article.
[1]      WorkSafe v Kerr Construction Whangārei Limited [2021] NZDC 22782 18 November 2021.