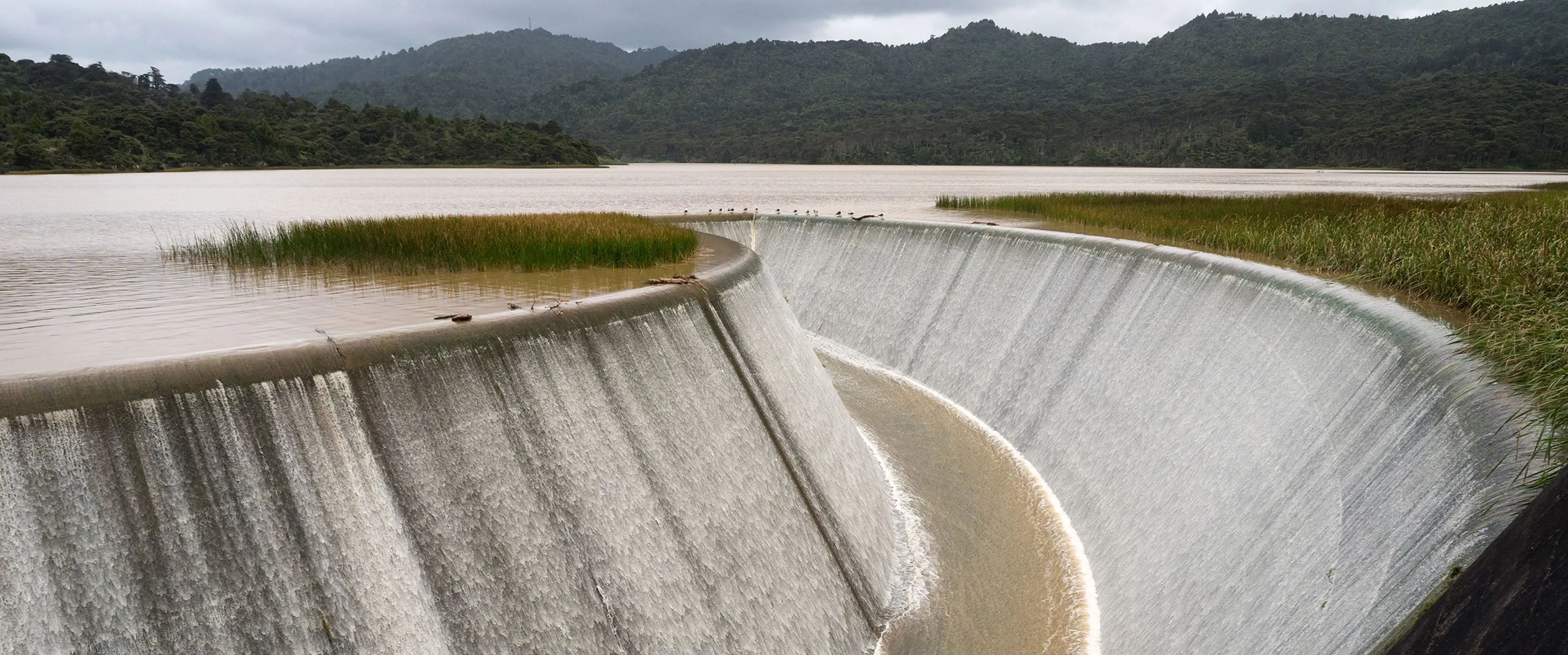 Water & Wastewater
Managing water resources is a key long-term priority for New Zealand, and an area where significant reform is underway.
We have considerable industry experience in water, wastewater, and stormwater, having been involved in many of the most significant projects in New Zealand in recent years. We are heavily involved in the current reform process, and have contributed considerable thought leadership in this area.
We work with our clients, including councils, CCOs, utilities, or major corporate water users, as business partners. We work closely with professionals at all levels of the water and wastewater industry in order to achieve effective results for clients, whether we are advising on projects or regulation or resolving major litigation.
Our expertise spans resource management, construction, regulatory, contract, and commercial law.
Work Highlights
Watercare
We are a principal legal adviser to Watercare, and have advised on many of its most significant projects since its establishment. These include the procurement of the Central Interceptor Main Works project, one of the largest and most complex projects ever undertaken in New Zealand.
We also recently helped to secure resource consents to take a further 150MLD of water from the Waikato River through a Board of Inquiry (to secure Auckland's water supply needs until 2050).
Other notable work for Watercare includes reconsenting the Pukekohe Wastewater Treatment Plant and obtaining new discharge consents for the Southwest Regional Wastewater Scheme; obtaining a comprehensive Auckland-wide wastewater network discharge consent; drafting the Water Supply and Wastewater Network Bylaw which replaces eight 'legacy' bylaws; and advising Watercare on wastewater charging and infrastructure growth charges.
Environmental and planning
We work with many local authorities on project applicant work (wastewater discharges, water takes, stormwater discharge consents, maintenance works and asset protection), RMA enforcement action and policy and plan development and implementation.
Our recent work has included representing Kāpiti Coast District Council and Palmerston North City Council as applicants in relation to re-consenting upgraded wastewater treatment systems.
We have also advised New Plymouth District Council and Masterton District Council on wastewater discharge projects.
Construction
We work with many local authorities in relation to long-term water and wastewater maintenance and operations contracts (based on NZS3910, NEC and other forms of contract).
Our team recently advised Queenstown-Lakes District Council on its Three Waters Programme which consists of a large number of projects (approximately 50) that require design and construction services.
Commercial arrangements
We advised United Water on the franchise establishment for the maintenance and operation of Papakura District Council's water and wastewater services (first of its type in New Zealand by a local authority).